Jul 17, 2018
4,264
610
113
DISCLAIMER
Please note that you are only able to purchase a maximum of 100 boxes at each time.
Should you exceed that limit, you will not be able to open the boxes due to the lack of storage capacity.
Where can I purchase Surprise Style Boxes?
Head to the Cash Shop and hover over the 'Event' option, then select 'SSB'.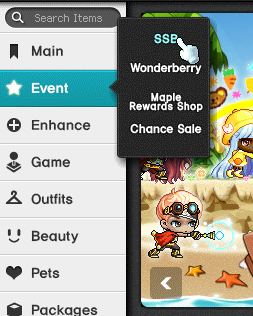 How much do they cost?


20,000 NX per box.



Are they permanent?


Yes



Are they tradeable?


Yes



When does the list update for each rotation?


The list will now only show the previous rotation and past rotations. It will be updated with the Previous Rotation as soon as it rotates out of the Current Rotation.



When do rotations occur?


We do not provide ETA on rotations, they will be updated when we announce on Discord.
---
Previous Rotation
Reward List for Surprise Style Boxes (SSB) for the month of August 2020
Last edited: