VJ MP or Vanishing Journey Monster Park is a map that can be farmed at for 8.5k coins + 200m or equivalently 2.8b per hour.
Quickmove > Monster Park Shuttle > Vanishing Journey Map (the second last map). Don't be suprised if you can't go inside the map as the Prequest for the Vanishing Journey region must be completed first.
SH is a really outdated map with a low coin rates of 70 coins per 40 seconds(you will see VJ coin rate down below). The only reason you might want to do SH is either you are too weak or you don't have the mechanics to do VJ. Not to mention VJ has interesting background and mob designs too.
Range needed to oneshot the mobs in this Monster Park:
500k buffed
A petvac with sufficient hours left:
Buy from other players, they will smega it like S>pvac
Drop rate % and meso% needed to maximize income:
600% drop rate and 400% meso. You can cube your accessories:
Rings, Pendant, Shoulder, Belt, Eye, Face and Earrings for Meso% and Drop rate%.
Prequest needed to unlock this monsterpark:
Vanishing Journey Questline (in proximity with 5th Job advancement)
5th Job skills should be a given since you will have to 5th job advance first before even completing the VJ questline.
The bread and butter of range:
Tyrant: Shoes, Cape
Root Abyss Set: Hat, Top, Bottom, Weapon
Accessory: x2 Sup Gollux Pendant, Sup Gollux Belt
Misc: Ghost ship exorcist badge, Secondary weapon, Japanese Glove
Cube every thing non-weapon, non-accessory to 18% mainstats
Cube weapon and 2ndary weapon to damage%, ATT%
Estimated budget: 2b
Have 8 accessory equiments each with 20% drop rate for a total of 160% extra drop rate. Now you your base drop rate:
100% + 160% = 260%
Drop rate familiars will double that 260% into 520%; an x2 drop coupon from VP adds 100% flat drop rate for a total of 620%.
What kinds of familiar give x2 drop rate/meso boost: Mutant Pig, Big Spider, False Damiyo (buy them in AH)
What kind of tickets is needed for VJ MP:
Tiger tickets which drop from any high level mob. I recommend
Hill North of Henesys Ruins. This is the Mutant slime map with high spawn.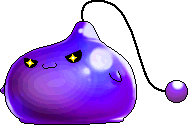 How to get to this map:
Quickmove > Ship icon > Ereve Forked Road, recall to town and go to the rightmost portal.
How to farm tickets quickly:
​
Hire a Kishin service or use a 2nd computer to kishin the map you farm ticket on. Contrary to popular belief, tickets drop rate are too high to be slashed by kishin and will drop at a 100% rate in spite of kishin as long as you have 600% drop rate. Basically, more mobs = more tickets.
What to do inside this VJ monsterpark ​
It should be quite obvious as with all Monster Park maps. Kill mobs as quickly as possible while having your ultimate skills and cooldown ready to do it back to back.
Classes for VJ MP
-----viable-----
​
High skill cap class: Hayato, Ark, DemonAvenger, M͇̭͖̥͓̃̔͗̌̃ͣͩͅe̢̞̤͕̫̳̮ͭͤͅr̪͂̂̇͑͑̋c̣̪͗͊̔ͧe͈̠̰̦̤̫̻̎͆͐̅d̏̑ͮ̊ě̱͓͔̜̘̋̓̂͐̏̍ͅs̡̞̰̫̋ͧ̏
Intermediate class: Buccaneer, NighLord,
Easy class: AngelicBuster, BlazeWizard, WindArcher
Slow class(pls don't): IceLightning, Kanna, Cannoneer, Cadena, DB, the rest
Mysterious class (testing needed): Mercedes, Shade, Aran, Phantom, F/P, BT, NW
Technically, any class can do Monster Park, but you'd want the fastest running class for more money/hr. From what I have seen from experience and other people, the classes ranked in speed from fastest to slowest is:
*all credits go to original youtube uploader levi - CarrotMuncher(inactive) and Jimmeh - 5thPhantom(hiatus) + Demagonz(active) - Mercedes expert
Hayato 0:32
Ark 0:34
Wind Archer 0:39
Buccaneer 0:40
Night Lord 0:41
credit goes to respective uploader
You might feel discouraged if your class is on the end of the list but all of the mentioned class can perform decent clears. Furthermore, that is not definitive as you can practice a class a lot and get faster. You can even choose in terms of asthetics as MPing is long hour and you wouldn't want a class you dislike.
This may or may not come as a surprise to some.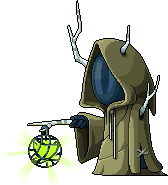 The map beyond 4th map has a mob called Lantern Erda.
It shapeshifts and has 2 Forms but only one of the Forms drops coin, meaning that you are killing x2 times the mobs but getting only x1 times coin. The mob's death animation shapeshifting will also make you backtrack and lose time. Thus, most if not all of VJ MP runners leave at the 4th stage via talking to Spiegelman NPC inside the MP map.
Desirable timing for VJ MP
- For the first four stages, you should clear in:
40 second or below.
- Should you want to full clear, you should clear in:
60 second or below.
Pick the class with most AOE and flounder around in the MP map a lot to figure out how far your skills hit.
If the worst comes to the worst and you can't clear fast, there is an open service to speed up runs.
Forum > Freemarket > Service> here
The coin rate debate of 4 stage clear vs full clear
How many coins and meso do the first 4 maps give?
~100-110 coins and 3mil meso
per run.
​
That means in 1 hour you can do 90 times of 40 second and make 9k coins and 270m meso; however including the 5 seconds taken to re-enter the portal after each run, it's more around
8.5k coins and 220m meso.
How many coins and meso do all of the 6 maps give?
~140 coins and 5m
meso per run.
​
That means in 1 hour you can do 60 times of 60 second and make 8.4k coins and and 300m meso; however including the time taken to re-enter the portal after each run, it's more around
7.8k coins and 250m meso.
Conclusion: leaving at the 4th map makes more.
There is NO HP or coin rate difference between the two. However, elite channels(11-15) are confirmed to have bigger mob hitbox than normal channels. That said, the render time for elite channels is a bit slower.
Channels summary
:
- If you are a beginner and tend to miss your skills, go Elite cc.
- If you are experienced, go to Normal cc for smoother loadtime.
__________________________________________________
What to do with all these MP coins
​
If you did well enough to earn 8k+ coins per hour that's going to turn into a lot of meso like, idk,
2.5b?
Here's how to spend them.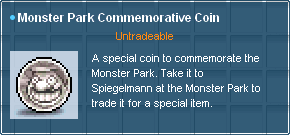 Buy items from the Laku NPC and sell them to other players.
-800 coins will get you an MP box - priced at 250m
-200 coins will get you a Mchaos scroll - priced at 60m
-100 coins will get you a Shield scroll - priced at 30m
*All prices are subject to change
After you enter trade with another player, you can type this trade command to offer items up:
@offeruse x Super scroll
@offeruse x Starforce Super scroll
@offercash x Shield scroll
*"x" is the number of item you want to sell.
If you look at it you can see that it's just a matter of equal conversion as the items sell for the same rate of meso. However the demand for any of the items may fluctuate and so you should stock up wisely.
​
Last edited: